Specials – scissor lifts and covers, boom lifts, and fork trucks
ULE, Sales, LLC – Please call us at 252-622-4970 or 800-232-5079 or email us at sales@usedliftequipment.com and we will personally assist you in your selection of the best value new or used aerial lift equipment for your company or organization. We review and discuss your equipment requirements with you prior to your purchase.
Equipment listed below; does not include freight (if needed) to your location.  Freight is arranged at our cost and when you provide your zip code for delivery; we will then provide you with your total delivered price. Plenty of local churches, municipalities, contractors, rental companies and facility managers are available to call for a reference check.  New 2017 Skyjack electric scissor lifts (see below) are also listed on eBay (100% satisfaction seller) for a slight additional cost.
ULE Sales, LLC business model is designed to get you the very best used and new aerial equipment at the very best delivered cost.
Also, please consider filling-out our "Equipment Request Form" on this page as, we can't list every man lift (scissor and boom) and material lift (telehandler/fork truck) that we currently have available for sale.  We will never provide any of your contact information to any other person or company.
To help you in determining the size and type of man and material lift(s) you may want to go to our "Used Equipment" drop down menu to see the categories of equipment that we sell. The equipment listed under the Used Equipment Tab is … from our previous sales and now is used as an "Educational Tool" to help in your selection (models and specifications) of man and material lifts.  The "Price Range" box is what you can expect to pay for good used; depending on hours, model year and equipment condition.  Financing options are available, if desired.  Last item listed below is our scissor lift covers!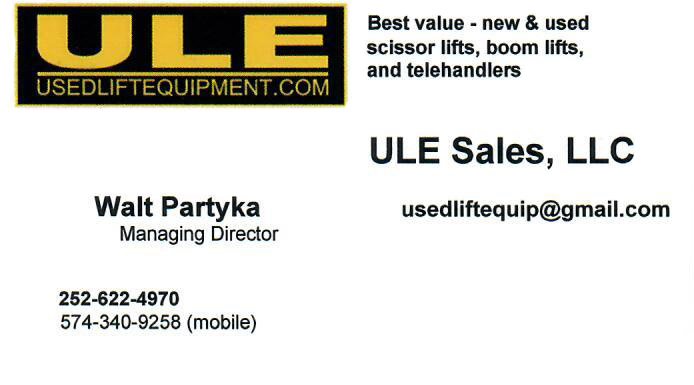 No product matches your request.